Babies are incredible for a thousand different reasons.
They always manage to make us laugh with their carefree nature. And their laughter is really contagious isn't it?
The video given below features a tiny baby that is going to leave you in a fit of giggles in less than a minute! Wait till you see this hilarious video!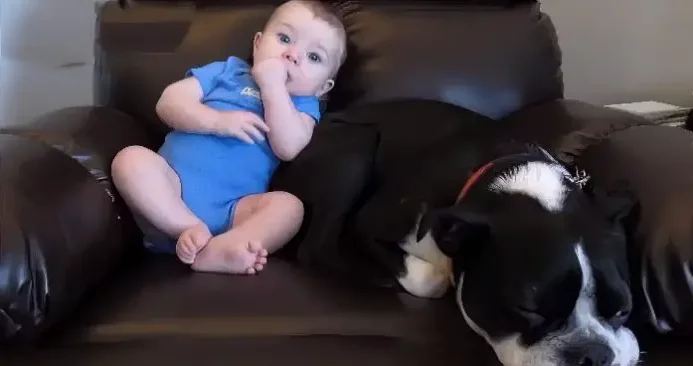 Mom is busy capturing her dog and her baby on camera. But after a little bit, Mom realizes the baby, Hollis, is not in his best form–she thinks he may need to go to the bathroom, so she tells the boy to "just push it out." As it goes on, it's clear Hollis is trying to do exactly what Mom said.
The adorable dog, Max, is lying next to the baby, but the second he hears the tiny guy just pooped his pants, his reaction is priceless! I really couldn't stop laughing at what he did, but I did feel sorry for Max!
Watch the funny video below and please leave us a Facebook comment to let us know what you thought!